Schools have the ability to add carousel images to their NFHS Network page.
Carousel images are 928 X 300 @ 72 ppi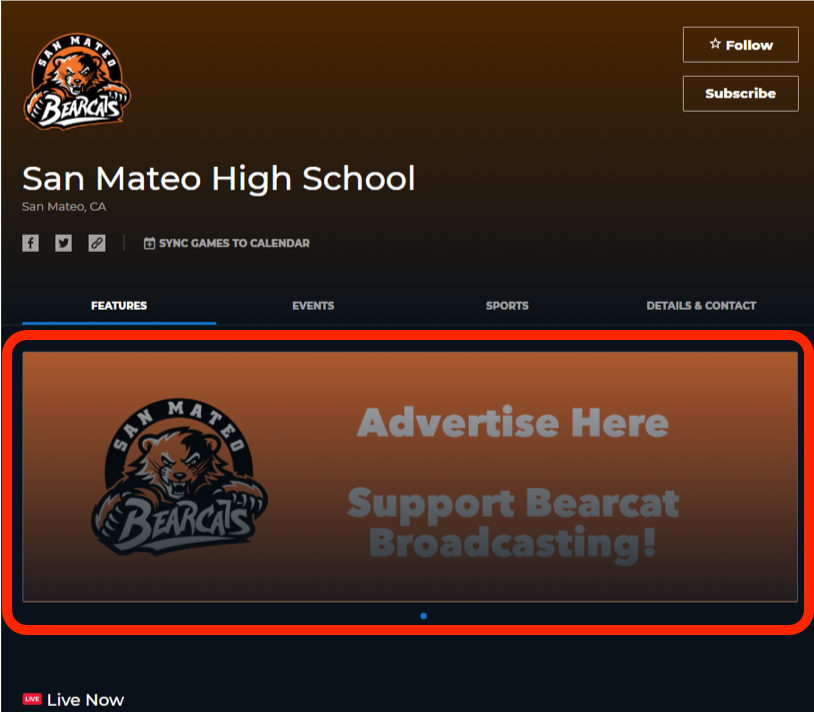 1. Log in to NFHS Console at console.nfhsnetwork.com with your account credentials.
2. On the left menu bar, click on "SCHOOL PAGE" then click on your school name to edit.
3. Click '+' next to "Carousel Images" to open the file uploader.
4. Click "Add file" and select the image you would like to use.
5. Fill out the headline, subheadline, alternative text (text that will show when the image is moused over), and image link (this link will redirect users when the image is clicked on.
6. Once you are done adding text to your image, click "Save changes" to close out of the file uploader window.
7. To finalize your changes, click "Save" at the bottom of the page.